As a source for furniture and lighting design inspiration, Mohd – Mollura Home Design has a wide curation of the very best of international design at its creative fingertips, for its own project, its clients and individual customers. During Milan Design Week 2022, the Italian brand sought the imagination of Studiopepe to envision an immersive installation to celebrate Mohd's pluralistic vision for the home. Called Mohd in Bloom, the result welcomed visitors into a summery garden where the work of famous design names as well as the latest trends and upcoming talents could be experienced in harmony.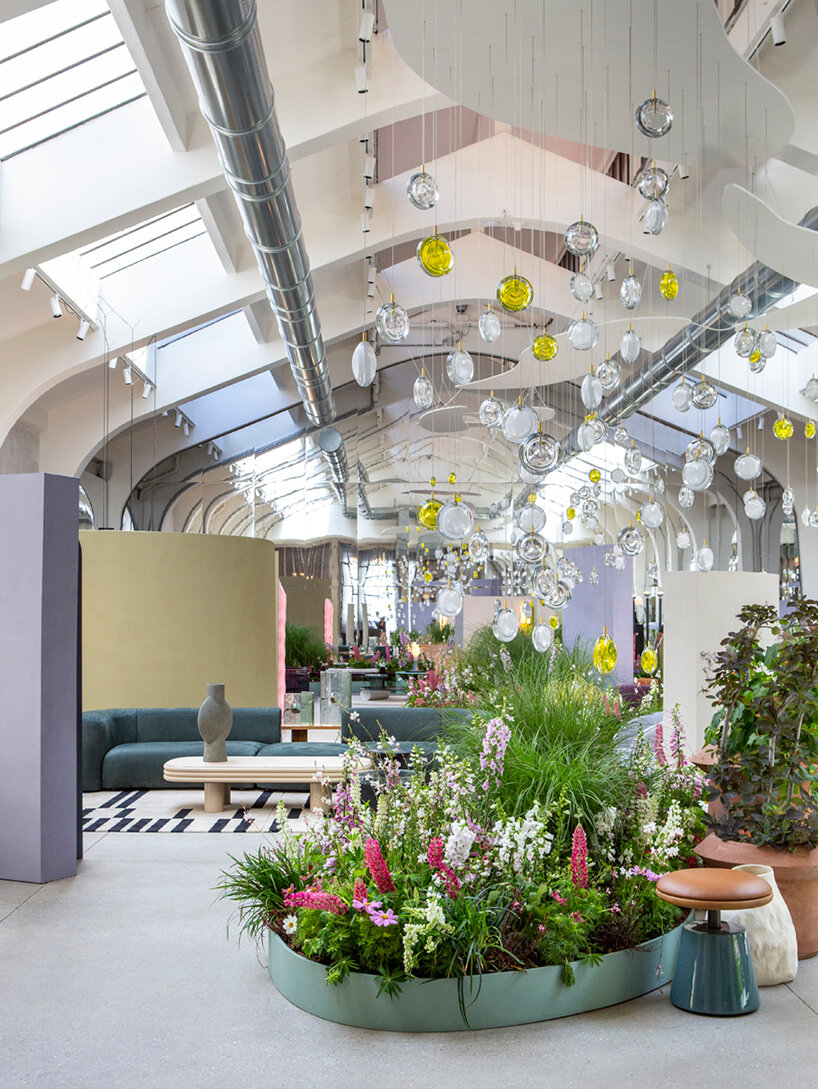 Mohd – Mollura Home Design has been designing and decorating exclusive spaces since 1968. Their mission is to inspire and help people to live and work in beauty. As such, Mohd is the official retailers of more than 400 worldwide design brands, including VITRA, Poltrona Frau, Cassina, B&B Italia, Flos, Baxter and Louis Poulsen to name but a few. 50 years of experience has curated an in-house team of experts who support clients in realizing whole projects, from homes to hotels, offices and more. An e-shop was set up in 2011 to allow a wider audience of customers to buy authentic interior design items at a competitive price.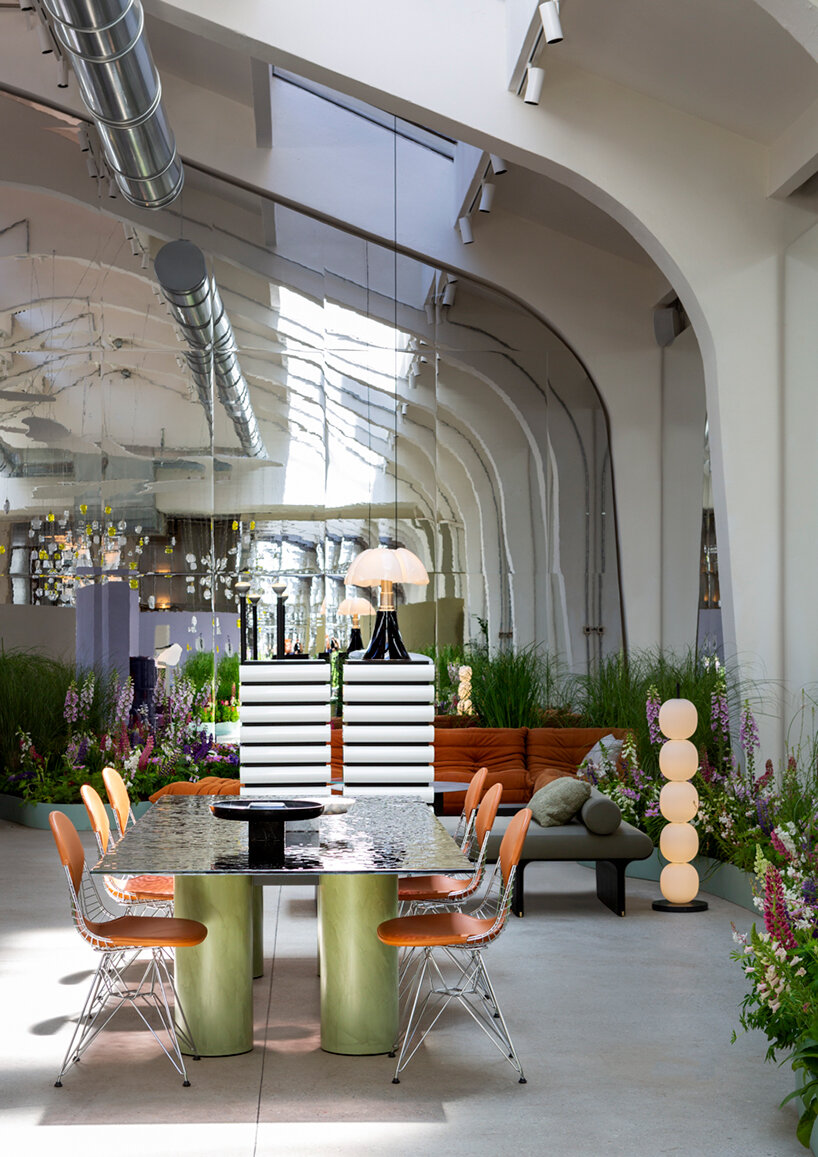 It was Studiopepe, the Milan-based architecture and design agency, that was tasked with animately pairing the different brands and objects of Mohd into one space. Located in Via Macchi 82, Officina Milano is an open room of near 500 square meters, filled with natural light. The space is ideal for hosting immersive, multimedia experiences. The agency interpreted the brief using deep research into color and materials to add a layered, poetic vision to the design.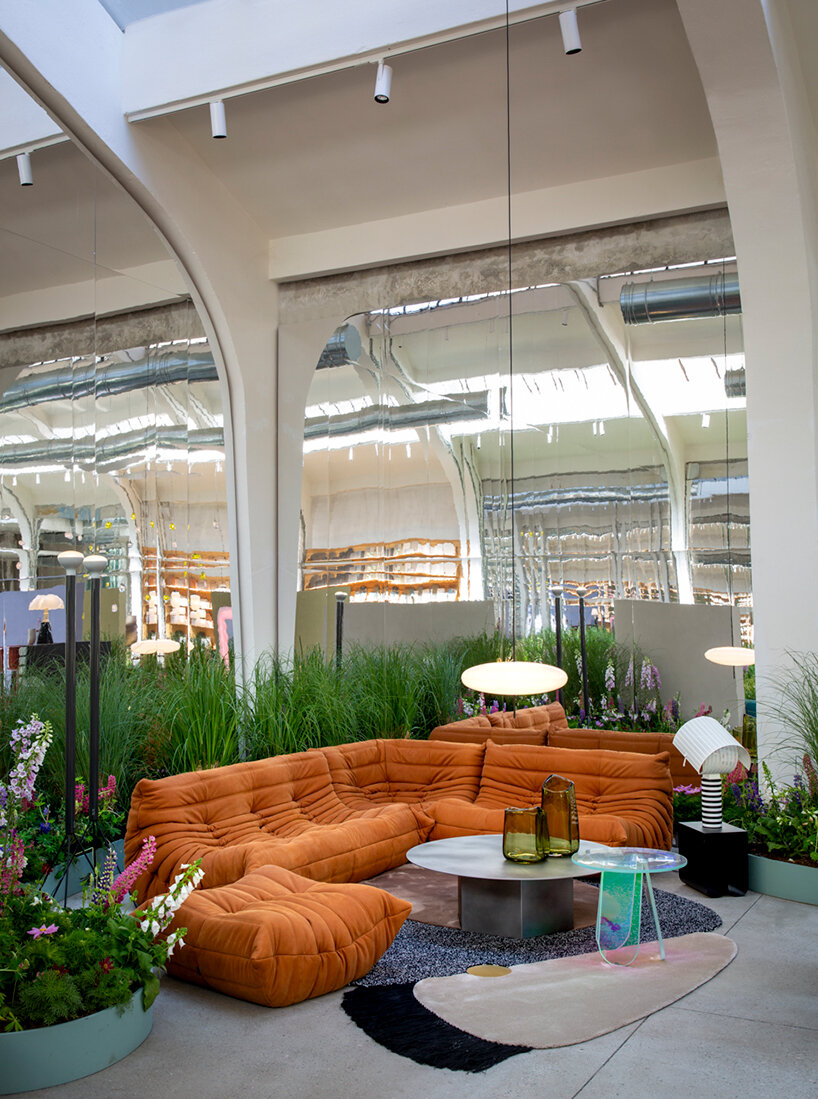 As visitors walked into the space, a summer garden warmly welcomes and encourages those to venture further into the forest of flowers and design objects called Mohd in Bloom. A flowery meadow meanders through the room, also growing along the perimeters of the interior. A scenographic game of mirrors encompass the room as well to reflect and extend the boundary indefinitely. Large, organic clay screens climb out of the greenery to help choreograph distinct spaces.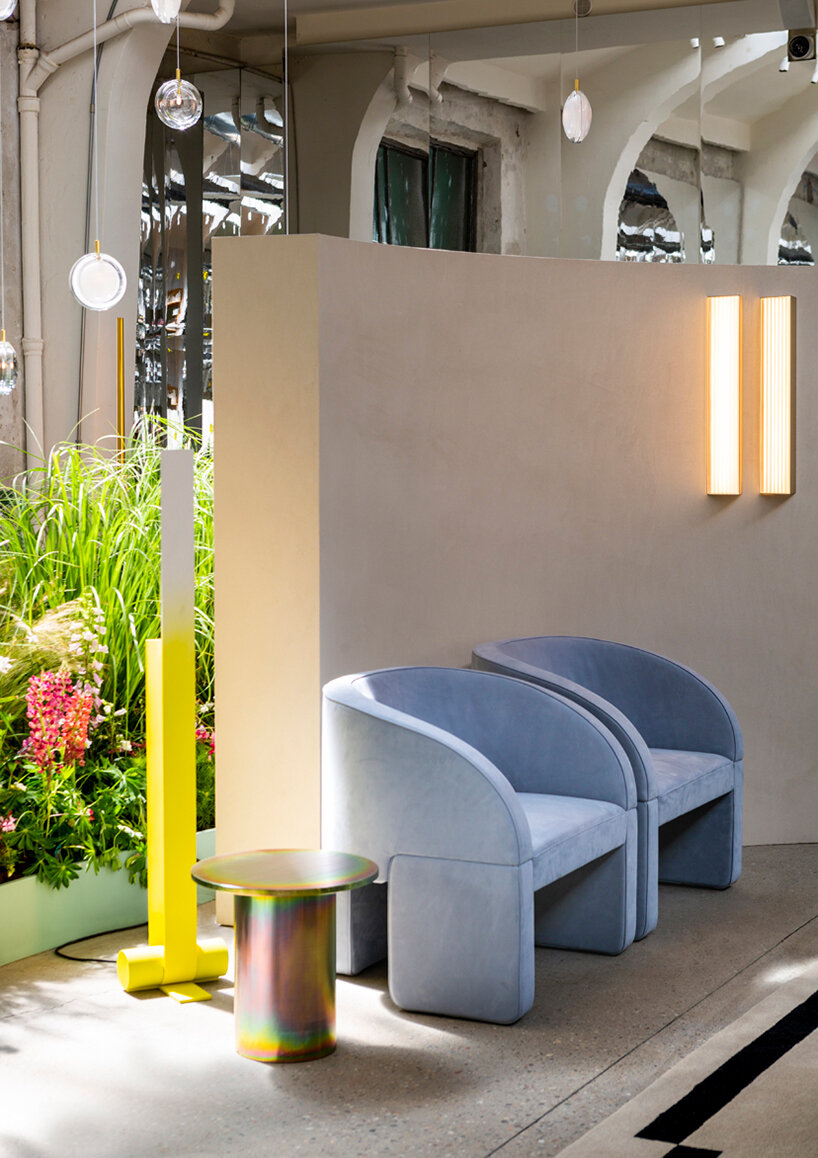 The design's concept explores the idea of fluid, impermanent nature as different design styles and items mix in harmony. As the installation's flowery meadow meanders throughout the room, the understanding of exterior and interior merges and is re-discussed. Famed design pieces are paired together and placed in glades within the greenery, creating clusters of liveable spaces.
Studiopepe's artistic understanding of various contemporary languages realizes a unique atmosphere in the installation. Light, pastel colors and materials enliven the meadow and its surroundings. Following the center feature, the row of flowers are visually flipped upwards towards the ceiling. A light installation by Czech specialists Bomma accentuate similar colors to embellish the space with an expandable constellation. In total, 150 lights spread across the garden.
mohd's 400+ design brands bloom in summer garden installation by studiopepe